Wadden Sea Social Media communicators discussed closer collaboration on World Heritage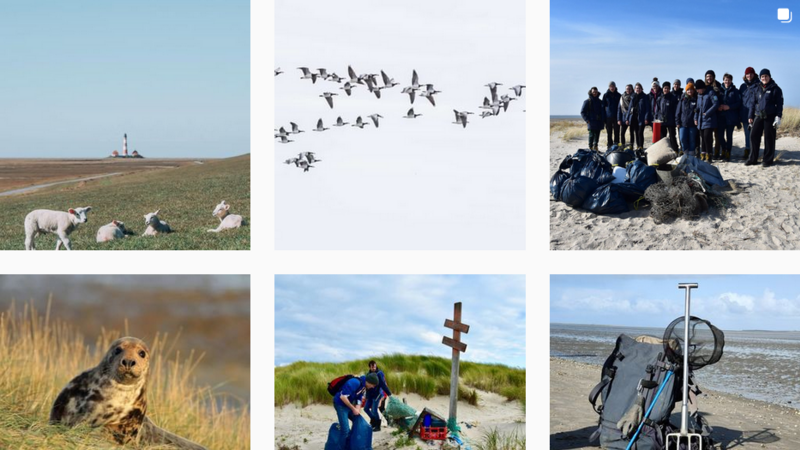 On 22-23 February, Communication Officers dealing with social media from the German Wadden Sea National Parks, the Dutch Programme Towards a Rich Wadden Sea and the Common Wadden Sea Secretariat as well as the Dutch Wadden Sea World Heritage Coordinator met in Hamburg. Danish partners were unable to join this time. Supported by social media workshop host Die Brueder, the group discussed ways of collaboration, exchanged content ideas and brainstormed on joint campaigns. It was the fourth meeting in this round of social media experts. The format of an annual workshop was launched in 2017 as means to network trilaterally.
The social media landscape on the Wadden Sea is rich – next to visitors, residents and businesses sharing their experience of the region, there are also several official accounts by the partners in the Trilateral Wadden Sea Cooperation as well as Wadden Sea World Heritage accounts on Twitter, Facebook, Instagram and YouTube serviced by CWSS. All tell the story about the Wadden Sea. Thus, a trilateral exchange to follow a joint strategy and brainstorm content creates benefits for all involved.
At this year's workshop, the group concentrated on enhancing the connectivity between the different organisations. For this, a monthly online meeting next to the annual workshop was initiated to help plan concrete shared posts and campaigns throughout the year. Further, the group discussed strategy for larger joint events of 2022, namely the Trilateral Youth Conference in September and the Trilateral Governmental Conference in November. The workshop host supported the discussions with inputs on trends and good examples as well as their expert views and guidance.
Both the annual workshop and monthly meeting are open to all communicators working with social media in the Trilateral Wadden Sea Cooperation. Interested colleagues can get in touch with Annika Bostelmann (bostelmann@waddensea-secretariat.org)