International Wadden Sea School publishes new identification guide for animal tracks on the mudflat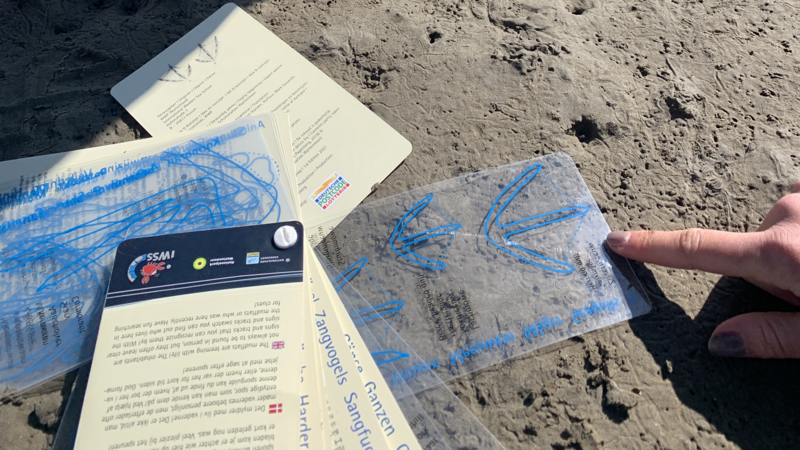 Find out who was here! With the new identification guide created by the International Wadden Sea School, traces of birds and mammals on the mudflats can be identified by means of transparent foils. All species are explained in more detail in a text section. The publication is designed in four languages for use throughout the World Heritage Site and with international guests.
The identification aid was realized with additional funding from the German Postcode Lottery. The first edition is made available free of charge for visitor centres and multipliers to be used on guided tours.