Brainstorming, reflecting and collaborating at PROWAD LINK Innovation Bootcamp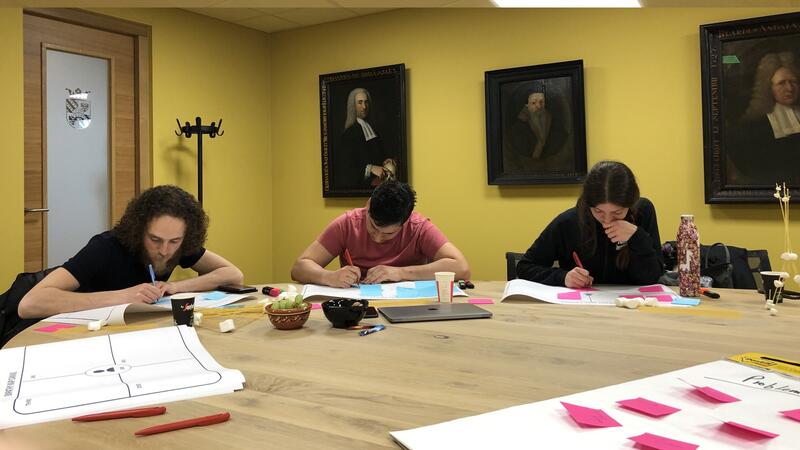 On 15 March, PROWAD LINK hosted the first out of two free Innovation Bootcamps to help participants with their ideas before submitting to the North Sea Sustainable Innovation Challenge. A group of motivated students and the PROWAD LINK partners at the University of Groningen gathered at Campus Fryslân in Leeuwarden to have a fun and inspiring afternoon together.
After presenting the PROWAD LINK project, the approach and the North Sea Sustainable Innovation Challenge, the workshop started with an icebreaker exercise where the participants had to build the highest tower consisting of spaghetti and marshmallows. After lots of concentration and efforts, there was a clear winner!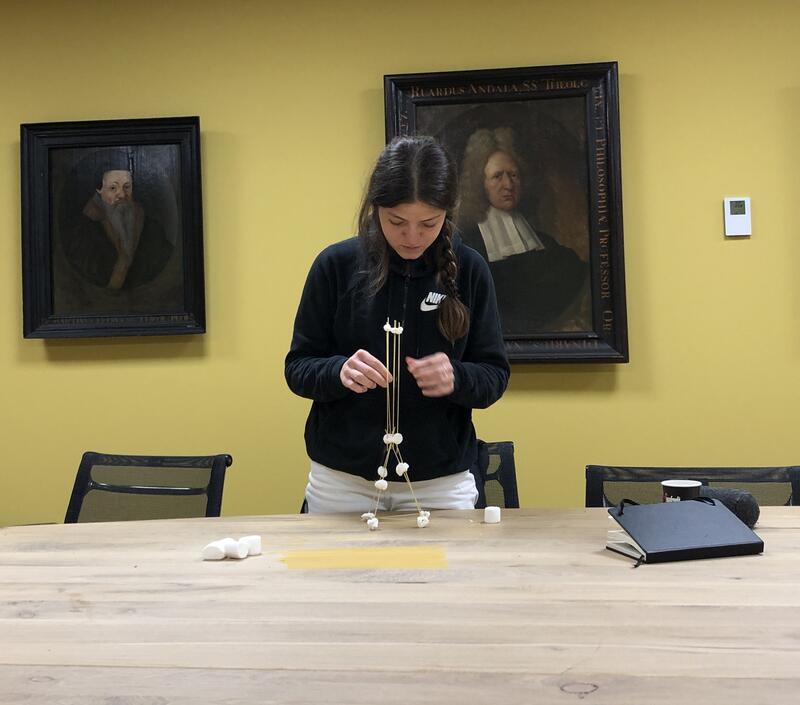 Winner of the icebreaker exercise. Photo by Elsbeth Bembom.
Afterwards the group explored the problems and challenges in the North Sea and Wadden Sea region. The issues raised ranged from environmental challenges related to climate change, climate adaptation and the loss of biodiversity, to social and economic challenges, such as the reliance on tourism, seasonality, gentrification, demographic changes and the lack of business opportunities.
How to deal with these challenges?
Through a design thinking workshop, led by Assistant Professor in Sustainable Entrepreneurship Tom B. Long, the group gradually moved from the challenges and experiences of local communities towards a problem definition and potential solutions.
The students came up with several creative ideas that aim to contribute to
Connecting suppliers and visitors to organize sustainable events
Supporting and consulting SMEs who want to become more sustainable, but don't know how and where to start
Developing new tourism products that attract tourists in the low seasons
After a productive and engaging afternoon, the participants felt a bit overwhelmed by the many local issues to address, target groups to include, new ideas and input of the session, but also excited to continue working on the submission with a fresh mind.
Important dates
Do you also have an idea for the Sustainable Innovation Challenge and would you like to receive some help?
Register for the next online Innovation Bootcamp on 24 March at 14.00 - 17.00 here.
The deadline for submitting an idea for the North Sea Sustainable Innovation Challenge is on 31 March 2022. See more information here.