Tuesday storm halts clean-up efforts of lost containers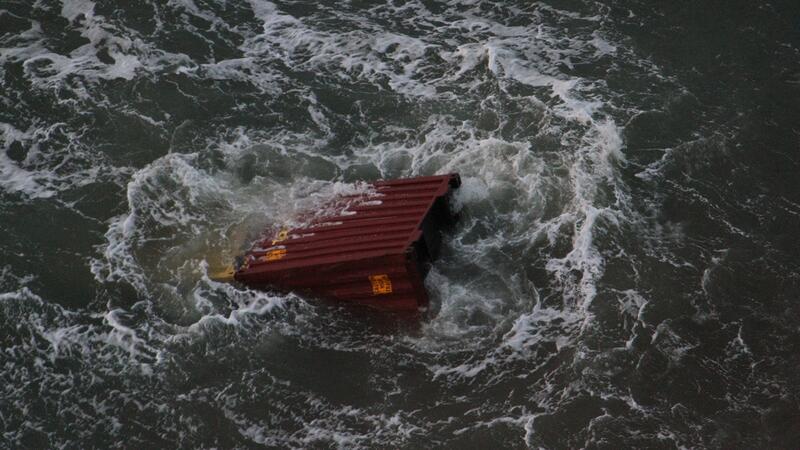 For the past week, the relevant authorities as well as countless volunteers have worked at retrieving the cargo lost by container ship Zoe in the North Sea off the Dutch and German island of Borkum on the night of 1-2 January.
The Dutch Rijkswaterstaat and the German Havariekommando report that 220 containers have been located with sonar in the North Sea. Another 18 container have reached the Dutch coast. One washed ashore in Germany. 42 containers have not been found yet.
So far, 700 tons of waste from broken containers have been collected at the Dutch beaches. 45 m³ stranded goods have been removed on Borkum. Among them were toys, bike parts, packaging and TVs. Some goods were found and picked up at sea, among them car parts.
The current Tuesday storm has temporarily put a halt on the cleaning efforts. After that the situation has to be newly evaluated as some additional containers may break.
Volunteers are welcome, but please be aware that hazardous materials are among the lost cargo. If you find boxes with dangerous goods icons or plastic bags with white powdery solid matter, keep 50 meters distance and contact 112. Cleaning on Tuesday and Wednesday is not advised due to the storm and spring tide.
Also, know that in Germany there are some rules to what you find on the beach. Read about your rights here.
For more updates visit www.rijkswaterstaat.nl, www.veiligheidsregiofryslan.nl and www.havariekommando.de
Updates of clean-ups can be found under #helpwad and #waddencleanup in social media and on the Facebook pages of Waddenvereniging and Stichting De Noordzee. An overview of the activities on the Dutch coast is given at www.natuurmonumenten.nl. The island of Borkum publishes updates at www.borkum.de. An interactive map for the Dutch coast is also available.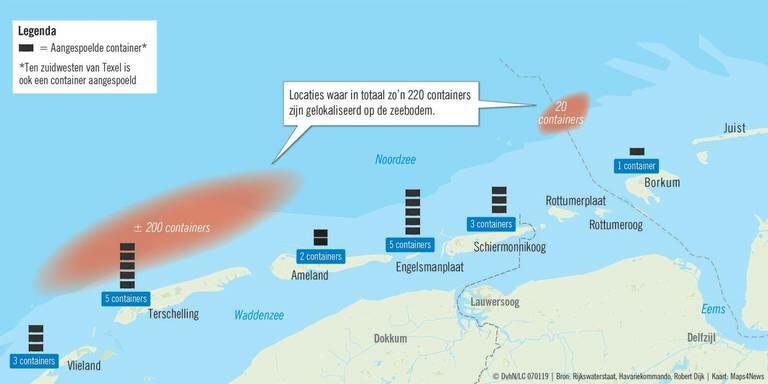 Map of the located containers. DvhN/LC 070119.