Ren Strand Fanø collects marine litter in Denmark on World Clean Up Day.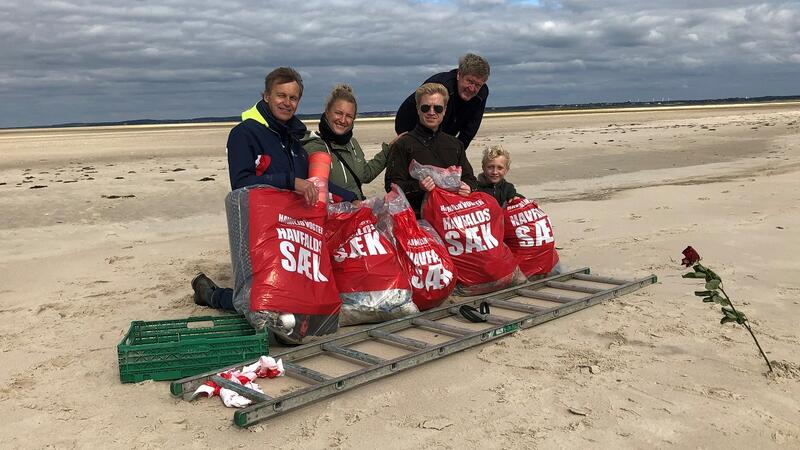 A group of volunteers spent Saturday the 17th of September picking marine litter on the Langli Sands sandbank in the northern part of the Danish Wadden Sea. The efforts were organised by Ren Strand Fanø (Clean Beach Fanø), which was started by Peter Michelsen in 2017, with the purpose of keeping the beaches on the northern Danish island clear of marine litter.
In less than one hour the volunteers had collected a full five large sacks worth of litter, which was transported from the sandbank, along with the volunteers, by the touring boat Martha, a member of the Danish ailing association Vadehavets Bådklubber. Vadehavets Bådklubber is part of the Trilateral Wadden Sea Sailing Association of recreational sailing crafts. Similar events were arranged along the entire Wadden Sea coast through Denmark, Germany and the Netherlands.
Ren Strand Fanø works with locals, visitors, authorities, organisations, and institutions to spread the message about the problems of marine litter and pollution in our seas. They also make enormous efforts to track the origins of the litter, in order to raise awareness with the polluters.