Over 30 stakeholders explore light management at the Port of Norddeich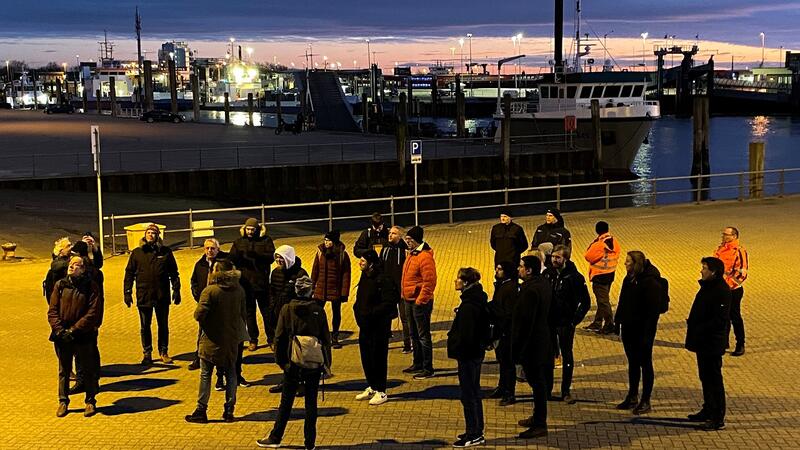 A recent study suggests that light pollution is increasing worldwide at a faster rate than estimated in the past. While the Wadden Sea region and the World Heritage Site are less affected than other regions in Europe, it is important to understand the current trends of light pollution in the area to further protect this unique ecosystem. On 27 February 2023 at the Port of Norddeich, over 30 stakeholders from science, municipalities, ports, lighting, shipping, and nature conservation exchanged on technical, practical, regulatory issues of light management in ports and potential reduction of light emissions. The meeting was organised by KID project partners and the Sustainable Shipping and Ports at the Wadden Sea Project.
After this meeting, the cooperation continues as the Ports of Norddeich has been selected as one of the locations where the KID project consortium will soon install devices to conduct the monitoring. The Interreg North Sea Project KID (Keep It Dark) aims to develop a light pollution monitoring network within the Wadden Sea area that combines different measurement methods to achieve reliable results. Measurements are currently taking place along the Wadden Sea Coast. Further, the KID consortium is partnering up with ongoing projects and reaching out to local stakeholders to exchange opportunities and challenges in the topic of light pollution and light management and generally contribute to awareness raising on light pollution and its wide range of negative effects.