New colleagues at the Common Wadden Sea Secretariat: Kristine Meise and Marine Perrin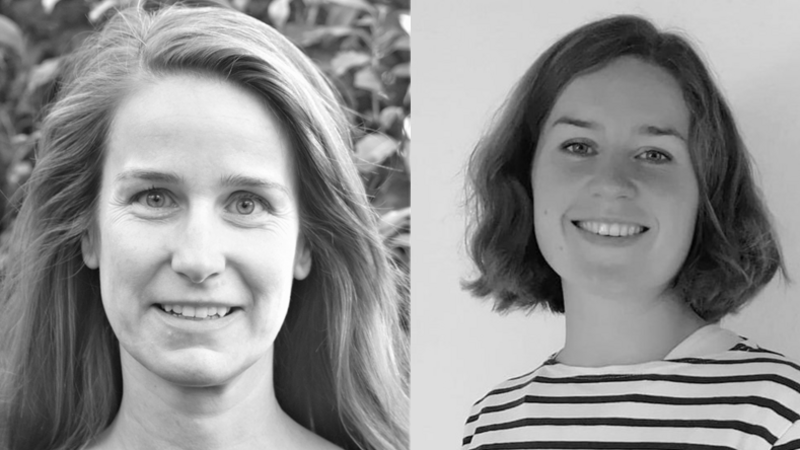 With the start of 2021, Gerold Lüerßen, who helped built up the Trilateral Wadden Sea Cooperation in his 25 years of service, began his well-deserved retirement. On 15 January, his tasks were picked up by CWSS's new staff member Dr. Kristine Meise (left). Kristine joins CWSS with an academic career with a focus on understanding how the physical and social environment shapes animal communities. She also brings over 10 years of international research and management experience that provide her with a good understanding of the conservation challenges arising from opposing ecological needs and socioeconomic interests and the need to address both aspects at the same time to develop sustainable solutions.
Most recently, Kristine worked on developing and implementing strategies to combat human-wildlife conflict through research and education as the project manager for a local conservation organization in Botswana. "Our aim was to facilitate coexistence between humans and elephants, by investing time and effort in the sustainable development of local communities, encouraging and enabling them to take a leading role in the management of their natural resources. The hands-on experience I gained on this position will greatly support me in facilitating and advancing the projects of the Trilateral Wadden Sea Cooperation.", says Kristine.
Kristine will join CWSS's conservation unit and will be the new coordinator of the Wadden Sea Flyway Initiative.
Another new face at CWSS is Marine Perrin (right), who interned at CWSS in fall 2020 and has now returned as short-term project assistant until April 2021 to support the development of the single integrated management plan with the development of legal framework databases for Shipping, Fisheries, Energy, Coastal Protection and Tourism.
Kristine's and Marine's contacts can be viewed in our staff overview.
The CWSS team welcomes both Marine and Kristine and wishes them a great start!