Meeting of the three German natural World Heritage sites in Messel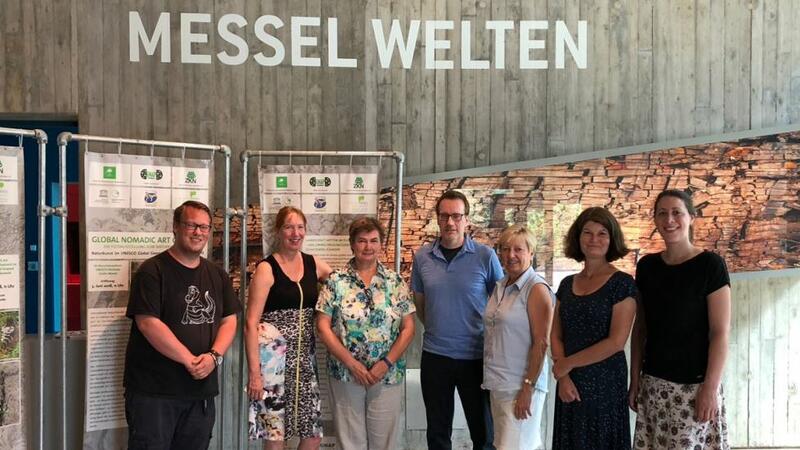 In 2016, CWSS initiated an annual jour fixe of the Secretariats of the three German natural World Heritage Sites aimed at exchanging information, fostering synergies and increasing their visibility among German World Heritage sites, the majority of which are cultural. This year's meeting took place on July 30 and July 31, 2018 at the Messel Pit World Heritage site near Darmstadt, Germany.
During the meeting, participants from the Ministry for the Environment, Climate Protection, Agriculture and Consumer Protection of the Federal State of Hesse (representing the Ancient and Primeval Beech Forests of the Carpathians and Other Regions of Europe), Messel Pit and CWSS provided updates on recent activities related to their respective sites and reviewed and discussed joint or coordinated activities, such as representation at relevant conferences, meetings and events and jointly produced outreach material. The implications and relevance of IUCN's recent World Heritage Outlook 2 report were also on the agenda.      
A former quarry, Messel pit is known for its abundance of uniquely preserved fossils, dating as far back as the Eocene epoch. Further information can be found at https://www.grube-messel.de/ (in German) and https://whc.unesco.org/en/list/720 (in English).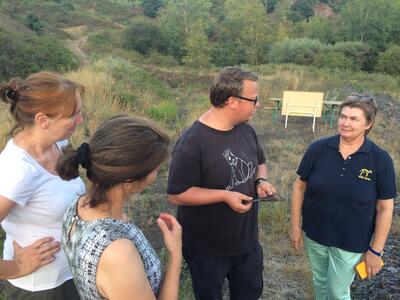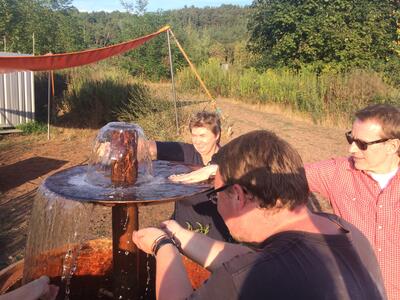 Visiting the Messel pit. CWSS.