International experts discuss policy on sustainable development at World Heritage sites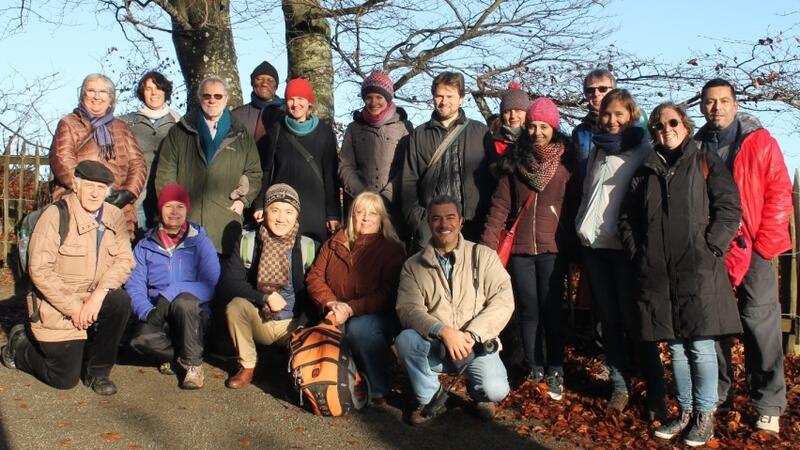 24 World Heritage experts, practitioners and site managers from all parts of the world gathered on 14-16 November 2016 on the Isle of Vilm in Germany. They participated in the international workshop "World Heritage and Sustainable Development - From Policy to Action at the International Academy for Nature Conservation" hosted by the German Federal Agency for Nature Conservation (BfN), in cooperation with the IUCN World Heritage Programme, ICOMOS International and ICCROM. The experts discussed the sustainable development policy of UNESCO in its three dimensions (environmental sustainability, inclusive social development, and inclusive economic development) with regard to the Advisory Bodies' work and their support to the processes of the World Heritage Convention and the States Parties, and to the wider processes of the Convention.
Site Managers presented best practice examples from World Heritage sites (natural, cultural and mixed), where protection and management are delivering positive results on sustainable development whilst fully ensuring the safeguarding of its Outstanding Universal Value. Representing the Trilateral Wadden Sea Cooperation, Anja Domnick (CWSS), Project Officer, Sustainable Tourism Strategy, at the Common Wadden Sea Secretariat (CWSS) shared the experience of establishing a sustainable tourism strategy for the Wadden Sea World Heritage.
"I find the holistic approach of the policy very intriguing", says Domnick: "Working towards safeguarding the Wadden Sea's Outstanding Universal Value for generations to come, I think it is very important to show the people living at the site that they can benefit from having a World Heritage site at their doorstep. Working together to see how environmental protection and sustainable development can create economic opportunities helps raise awareness for conservation issues."
The workshop's hosts will use the feedback and suggestions from the participants as recommendations on the implementation strategy of the policy requested by the World Heritage Committee. It will also feed directly into broader efforts by UNESCO to integrate culture into the UN's post-2015 sustainable development agenda.
The policy on the integration of a sustainable development perspective was adopted into the processes of the World Heritage Convention at the 20th General Assembly of its States Parties on 19 November 2015. The overall goal of the policy is to assist States Parties, practitioners, institutions, communities and networks, through appropriate guidance, to leverage the potential of World Heritage properties and heritage in general to contribute to sustainable development. This is intended to make the Convention more effective and relevant whilst respecting its primary purpose and mandate of protecting the Outstanding Universal Value of World Heritage properties. The sustainable development policy reflects a general trend to make the World Heritage Convention more relevant to challenges of the 21st century and to align itself with multilateral environmental agreements.