5th PROWAD LINK partner meeting held online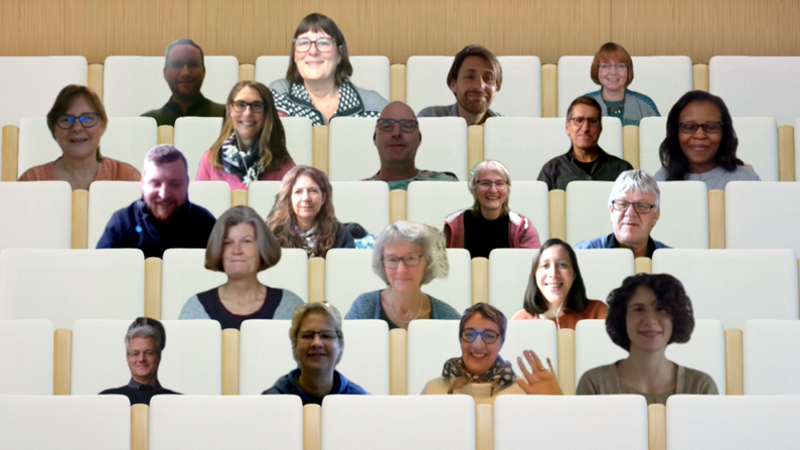 Geiranger, World Heritage Western Norwegian Fjords – this was to be the destination of a three-day PROWAD LINK partner meeting with lots of room for personal exchange and getting to know the people taking care of and living in this magical nature area. Due to the current pandemic, however, this was out of question. Instead, a two-day online meeting full of impulse presentations, break out rooms and, yes, a virtual introduction to Geiranger was conducted on 4-5 November 2020. 25 representatives of the 14 partner organisations from five countries joined from the safety of their home offices and discussed the current state of the project and how to proceed with the given situation.
16 of 42 project deliverables are affected by the current pandemic. Thus, the North Sea Region Programme's Joint Secretariat agreed to prolong the project for an additional six months until February 2022. An extension of another three months to mid-2022 is also being investigated. As Prowad Link's main target group, small and medium-sized enterprises (SMEs), is heavily affected, the extension of the project is needed to have more time in reaching out and successfully activating them for nature protection – thereby reaching the project's aim.
Since the beginning of the pandemic, the Prowad Link partners have worked hard on adjusting to the situation. In late spring, a video series showed how SMEs were affected by and responded to the first lockdown. After planned co-creation workshops that had to be postponed or cancelled, now there are conducted in new, safe formats (small groups and/or online). The first one-hour webinar on sustainable practice in the pandemic was held in October. A second on ecolabels is planned for 30 November. Further, additional organisations and enterprises have gotten into contact with the project with aim of a long-term knowledge partnership in the Wadden Sea World Heritage Partnership Hub. Three reports were published in the course of 2020: on barriers for sustainable entrepreneurship, on ecolabelling for tourism enterprises and an inventory of existing partnership programmes.
At the November meeting, the partners further discussed next steps in each work packages, among them a World Heritage brand activation toolkit for SMEs, the creation of an online exchange platform for SMEs, a guidebook on sustainable business with best practice cases and a study on limits of acceptable change for responsible tourism. The development of new or improved products and services was also discussed. Within cooperation of regional stakeholders, the project aims to enhance investments in sustainability and increase income from these products and services. So far, SMEs have developed new products for the market such as merchandising material, books, calendars, and poster which communicate the World Heritage narrative.
The next partner meeting will be held in in April 2021 on the Lower Saxon island of Langeoog, if the current crisis permits it.