32nd meeting of the Wadden Sea Board held online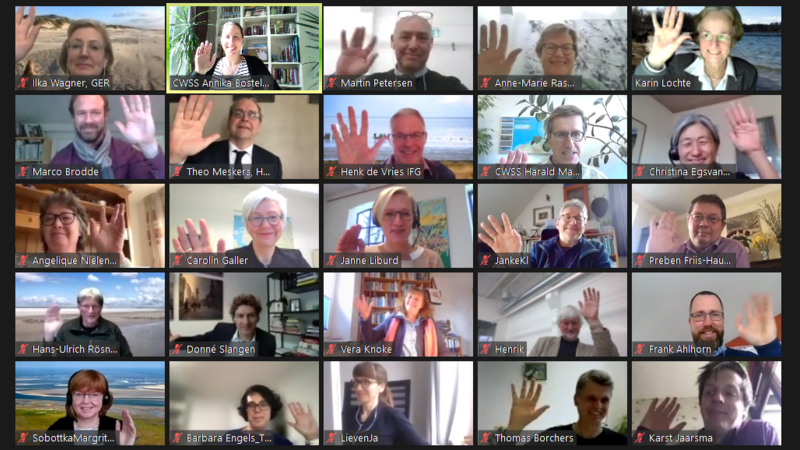 Due to the ongoing pandemic, the 32nd meeting of the Wadden Sea Board, postponed from November 2020, was held online on 4 March 2021. Chaired by Karin Lochte and facilitated by the Common Wadden Sea Secretariat, the three national delegations of Denmark, Germany and the Netherlands as well as advisors from the Wadden Sea Forum and the NGOs Danish Ornithological Society, It Fryske Gea and WWF met in a virtual space. Thanks to thorough preparation and pre-meetings, the Board members successfully discussed the implementation of the Leeuwarden Declaration with special focus on the single integrated management plan, the Trilateral Wadden Sea Foundation (to be founded) and the Trilateral Governmental Conference 2022, among others.
The next Wadden Sea Board meeting is scheduled for 27 August 2021, adjacent to the Wadden Sea Day, to be held in Wilhelmshaven, Germany.