23rd Wadden Sea Board meeting held in Wilhelmshaven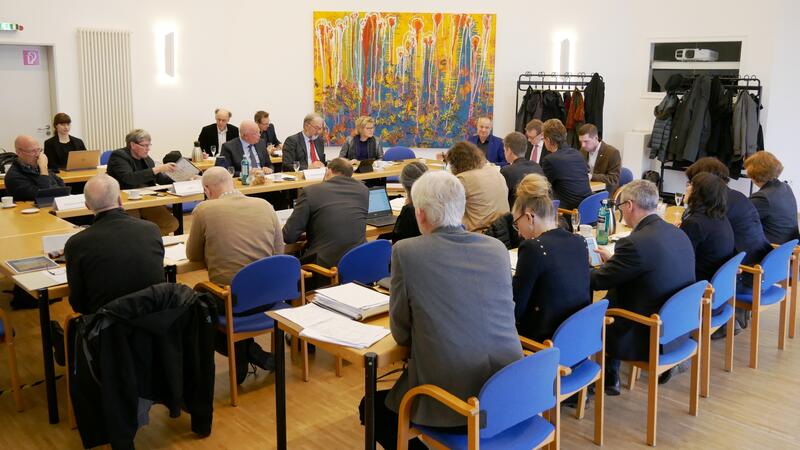 On 23 March 2018, the three national delegations of Denmark, Germany and the Netherlands as well as advisors from the Wadden Sea Forum and the NGOs Waddenvereniging and WWF met for the 23rd meeting of the Wadden Sea Board (WSB 23). The meeting was held at the Wadden Sea World Heritage Visitor Center in Wilhelmshaven, Germany. At the top of the meeting's agenda were the preparation for the next Trilateral Governmental Conference, to be held on 17 and 18 May 2018 in Leeuwarden. Other topics were the state of implementation of the Tønder Declaration and the Task Groups' reports to the Board. While in Wilhelmshaven the WSB members participated in the award ceremony for the architectural competition on the new building to host the future trilateral Wadden Sea World Heritage Partnership Center as well as in the ground breaking ceremony at Banter See Park.
The next Wadden Sea Board meeting is scheduled for 20 April 2018.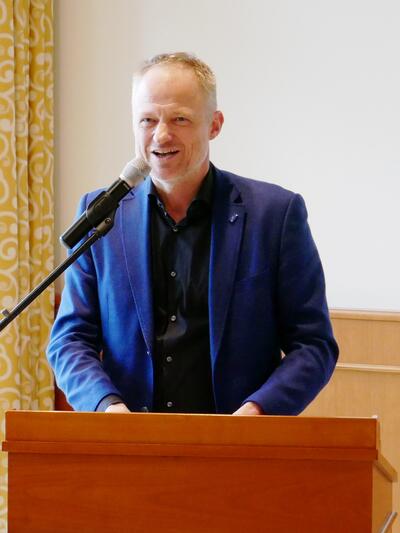 WSB Chair Co Verdaas at the press conference of the ground breaking ceremony.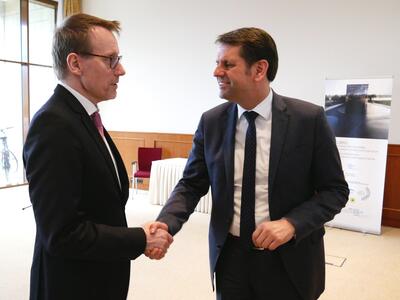 Lower Saxon Minister of Environment Olaf Lies (right), here with CWSS Secretary Rüdiger Strempel, participated in both the ground-breaking ceremony and the award ceremony.
Photos: CWSS/ Bostelmann