14th ISWSS in Tønder (DK): 130 scientists swap notes for the future of the Wadden Sea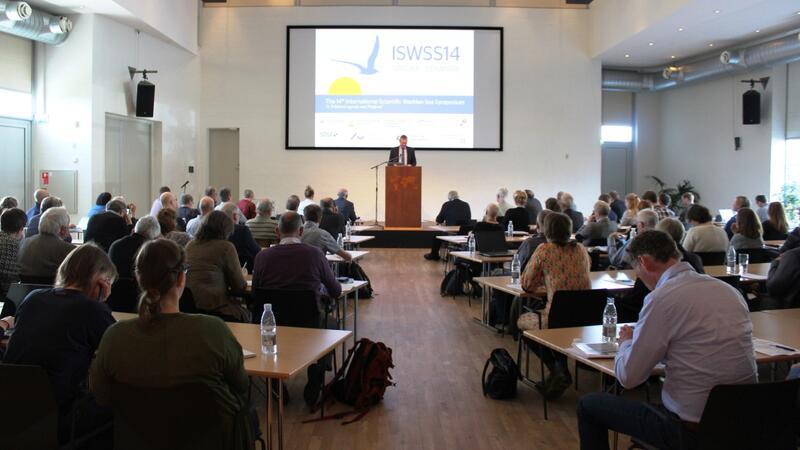 How many fish and mussels can be taken from the Wadden Sea without disrupting the ecosystem? How will climate change and rising sea-levels influence the flora and fauna of the Wadden Sea? How can tourists enjoy the Wadden Sea without disturbing migratory birds? These are some of the many topics 130 scientists will discuss at the 14th International Scientific Wadden Sea Symposium from the 9-11 May 2017 in Tønder, Denmark. The symposium is organized by the Danish Environmental Protection Agency, the Danish Wadden Sea National Park, and Tønder Municipality.
"It is the unbiased research from the scientists that is essential for the Wadden Sea Board to make well-informed decisions and pave the way for a sustainable future," says Janne J. Liburd, the Chairman of the Board, of the Danish Wadden Sea National Park.
"The Wadden Sea symposium contributes with the newest knowledge about the Wadden Sea's natural and cultural heritage. We are a collaboration of three countries that share the responsibility of managing the Wadden Sea, and the symposium offers a valuable opportunity for a better understanding of how we can best manage the natural and cultural heritage in the Wadden Sea," points out Hans Christian Karsten, Vice-President of the Danish Environmental Protection Agency.
The conference is the first to be held since the Danish part of the Wadden Sea was inscribed as part of the Wadden Sea World Heritage Site by UNESCO in 2014. Participants will be discussing a wide variety of topics such as economy, society, ecology, cultural heritage, geology and climate.
"I am both pleased and proud that the scientific symposium is placed in the Tønder municipality. I am looking forward to welcoming the many guests from the three Wadden Sea countries, and I am confident that they will experience many exciting and inspiring discussions on how we can continue to protect and develop this exceptional nature area," says the Mayor of Tønder, Henrik Frandsen.
In 2014, Tønder was the site of the 12th Trilateral Governmental Conference on the Portection of the Wadden Sea. The 13th Trilateral Governmental Conference will be held next year in Leeuwarden, Netherlands. Politicians from Denmark, Germany and the Netherlands will meet to discuss and adopt common guidelines for the further management of the Wadden Sea World Heritage. They will also establish a trilateral research agenda, with which scientific areas of particular importance for the Wadden Sea World Heritage will be prioritized.